Sunday 08. Jul. 2018, 6.00 pm - 10.30 pm | Großes Haus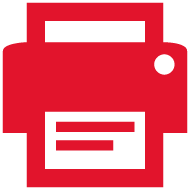 no advance ticket sale yet
Nijinsky Gala
The grand finale of the Hamburg Ballet-Days and the season will be the Nijinsky Gala. The annual gala which is always dedicated to a dance-specific or ballet-historical theme features dancers of the Hamburg Ballet and internationally acclaimed guest stars. Audiences will have the opportunity to see excerpts of various ballets by John Neumeier and other choreographers.

NIJINSKY GALA XLIII – The Program
Inspired by Russia

PART I – The Classic Tradition

WINTER
Music: Georgy Sviridov
Choreography: Viktoria Zaripova

The Ballet School of the Hamburg Ballet

SPRING
Music: Peter I. Tchaikovsky
Choreography: Konstantin Tselikov

The Ballet School of the Hamburg Ballet

excerpt from
THE SLEEPING BEAUTY
Music: Peter I. Tchaikovsky
Choreography: Marius Petipa

Xue Lin, Alexandr Trusch
Carolina Agüero, Alexandre Riabko
and Ensemble

excerpt from
THE NUTCRACKER
Music: Peter I. Tchaikovsky
Choreography: John Neumeier

Anna Laudere, Edvin Revazov
Leslie Heylmann, Christopher Evans
Mayo Arii, Karen Azatyan

excerpt from
LE PAVILLON D'ARMIDE
Music: Nikolai Nikolayevich Tcherepnin
Choreography: Michail Fokine, Alexandra Danilova, John Neumeier

Nina Tonoli, Maria Yakovleva
Denys Cherevychko, Mihail Sosnovschi
Vienna State Ballet
and
Silvia Azzoni, Ivan Urban
and Ensemble


PART II – Igor Stravinsky and the Breakthrough in the 20th Century

DUMBARTON OAKS
Music: Igor Stravinsky
Choreography: Dancers from the National Youth Ballet

National Youth Ballet

excerpt from
PETRUSHKA
Music: Igor Stravinsky
Choreography: Michel Fokine

Lloyd Riggins

FUSING
Music: Igor Stravinsky
Choreography: Zhang Zhenxin

Zhang Zhenxin, Zhang Jian, Wu Siming
The National Ballet of China

excerpt from
LE SACRE
Music: Igor Stravinsky
Choreography: John Neumeier

Patricia Friza, Emilie Mazon, Yun-Su Park, Lucìa Ríos
Dario Franconi, Aleix Martínez, Konstantin Tselikov
and Ensemble


PART III – The Tradition goes on

excerpt from
A CINDERELLA STORY
Music: Sergej Prokofiev
Choreography: John Neumeier

Florencia Chinellato, Christopher Evans

excerpt from
LA SYLPHIDE
Music: Jean-Madeleine Schneitzhoeffer
Choreography: Pierre Lacotte

Anastasia Stakhevitch, Artem Ovcharenko
Bolshoi Ballet

excerpt from
DON QUIXOTE
Music: Ludwig Minkus
Choreography: Rudolf Nureyev after Marius Petipa

Madoka Sugai, Karen Azatyan
Mayo Arii and Ensemble

excerpt from
SPARTACUS
Music: Aram Khachaturian
Choreography: Yuri Grigorovich

Ksenia Ryzhkova, Erik Murzagaliyev
Bavarian State Ballet

excerpt from
ONEGIN
Music: Peter I. Tchaikovsky
Choreography: John Cranko

Alessandra Ferri, Edvin Revazov

LITTLE RUSSIA
Music: Peter I. Tchaikovsky
Choreography: John Neumeier

Silvia Azzoni, Alexandre Riabko
and Ensemble

~ 4 hours 30 minutes | 2 intermissions
FÜR DIE NIJINSKY-GALA GELTEN GESONDERTE VORVERKAUFSREGELUNGEN:
Es werden Anfragen angenommen, die uns zwischen dem 31. Mai und 3. Juni 2017 ausschließlich auf dem Postweg (nur ausreichend frankierte Briefe) an folgende Adresse erreichen:

Hamburgische Staatsoper
Kartenservice/Galabestellung
Postfach
20308 Hamburg

Telefonische oder persönliche Abgabe von Bestellungen, Buchungen im Internet oder Kauf an der Tageskasse sind nicht möglich. Die Anfragen, die in dieser Zeit bei uns eingegangen sind, werden in der Reihenfolge bearbeitet, wie von der Post an uns geliefert. Bitte geben Sie leserlich (unleserliche Anfragen können nicht berücksichtigt werden) Namen, Adresse, ggf. Kundennummer, Anzahl und gewünschte Preiskategorie der Karte/n an (maximal 2 Karten pro Kunde und Haushalt) und wählen Sie zwischen der Bezahlung per Bankeinzug oder Kreditkarte.


SPECIAL PURCHASE RULES APPLY TO THE NIJINSKY GALA:
Requests in writing (only via mail, with sufficient postage) will be accepted between May 31 and June 3, 2017 at the following address:

Hamburgische Staatsoper
Kartenservice/Galabestellung
Postfach
20308 Hamburg
Germany

Requests and booking cannot be submitted in person and tickets cannot be purchased at the box office or via the internet. All requests will be handled in the order they were delivered to us by the German postal service. Please submit your name, address, customer number (if available), number of tickets requested (maximum of 2 tickets per customer and household) in legible writing (illegible requests will be discarded); please also choose between payment via direct debit or credit card. Accordingly, please submit your account information or your credit card information including the expiry date and verification code. Requests that had to be turned down last year will be treated preferentially if they reach us during the time period mentioned above. From June 15, 2017, we will inform only those whose requests can be fulfilled.
Host: John Neumeier
Information:
Ort: Großes Haus, Dammtorstraße 28, 20354 Hamburg
Preise: 8,00 EUR bis 219,00 EUR
no advance ticket sale yet