Tuesday 16. Apr. 2019, 7.00 pm - 10.00 pm | Großes Haus
Georges Bizet
Carmen
"L'amour est un oiseau rebelle" – "Love is a wild bird": in her famous Habanera, Carmen sings about the fickleness of this strongest of feelings. Thus, she wins the heart of Sergeant Don José. Torn between his passion and his duties as a member of the military, he decides in Carmen's favour and follows her to the mountains, where they live with a band of smugglers. When the bullfighter Escamillo turns up, however, Carmen's feelings prove to be just as fickle as described in her own Habanera. She leaves Don José, who is thrown into a jealous rage – with deadly consequences.
The encounter with Carmen also decided Georges Bizet's fate: based on a novella by Prosper Mérimée, its first performance at the Opéra comique in Paris in 1875 fell through. Only a few months later, however, a performance in Vienna marked the beginning of its triumph on opera stages around the globe. Georges Bizet, however, did not live to witness the only world success of one of his works: debilitated, he had died shortly after its world premiere at the age of 36.

Director: Jens-Daniel Herzog
Set and Costume Designer: Mathis Neidhardt
Lighting Designer: Stefan Bolliger
Dramaturgy: Hans-Peter Frings, Kerstin Schüssler-Bach

Premiere: 19.01.2014
A break of 25 minutes after the second act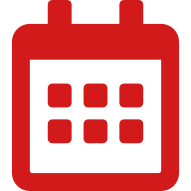 save event (calendar)
In French with German surtitles
Supported by the Foundation for the Support of the Hamburg State Opera
ATTENTION! For the production "Carmen" on April 16th, 2019 special presale regulations apply:
- The ticket sale starts on Monday, June 11th, 2018 at 10:00 AM. There are limited ticket quotas available for online sales and sales via external ticket agencies.
- Written orders cannot be processed.
- For subscribers of the Hamburg State Opera and the Philharmonic State Orchestra, as of Thursday, June 7th, 2018, a limited number of tickets will be available at the ticket service of the State Opera and via telephone sales. The additional subscription discount is not valid for this performance. Subscription exchange credits cannot be used.
- The card sales are limited per personand household on 2 cards. You cannot purchase tickets for other people.
- No discounts can be given (exception: severely handicapped persons from GdB 80).
- Group orders are not possible.