Sun, Jul. 02, 2023, 3.00 pm - 5.30 pm | Main Stage
Choreographic Episodes inspired by Johann Sebastian Bach's Mass in B minor by John Neumeier
Dona Nobis Pacem
"Dona Nobis Pacem" – give us peace. This title is of great importance to me – even at the risk of seeming naïve, sentimental or even pretentious. In light of the constant and growing tensions in our world, this thought remains an important aspiration and inspires me to approach Johann Sebastian Bach's multifaceted composition with conviction. In my 50th season as artistic director, I consider this creation a great opportunity.
John Neumeier

DEDICATED TO GÜNTER JENA

Music: Johann Sebastian Bach
Choreography, Set, Light and Costumes*: John Neumeier
Photography and Video Graphics: Kiran West

Texts:
• Excerpts from the poem "De Profundis" by Jean Marc Bernard
• The poem "Der Schatten" (The Shadow) by Günter Kunert
• Excerpt from "Imagine" by John Lennon and Yoko Ono

Supported by the Foundation for the Patronage of the Hamburg State Opera
*My personal thanks to Albert Kriemler (AKRIS) for the kind support - J.N.

2 hours 30 minutes | 1 intermission
Part 1: 60 Minuten, Part 2: 60 Minuten

PREMIERE:
The Hamburg Ballet, Hamburg State Opera, Hamburg, December 4, 2022

ORIGINAL CAST:
HE: Aleix Martínez
The Mystics: Xue Lin, Madoka Sugai, Jacopo Bellussi, Christopher Evans, Alexandr Trusch
HER: Ida Praetorius
A Widow: Anna Laudere
An Officer: Edvin Revazov
The Shadow: Alessandro Frola
A Photographer: Lennard Giesenberg

ON TOUR:
2023 Baden-Baden
TO BE READ BEFORE THE PERFORMANCE
By John Neumeier

When planning my last season as director of the Hamburg Ballet, it was extremely difficult to choose the final creation. Should it be an important work? Something trivial, maybe a joke? Or should I simply not do it?

In the end, I chose Bach's "Mass in B minor" – not because it is "the greatest musical work of art of all time and all people", as Hans Georg Nägeli wrote in 1818. After serious thoughts and after having already created individual movements from the mass in the ballet "Magnificat" for the Paris Opera in 1987, I felt this was my time with this piece about which I had thought for many years. Deciding to choreograph the work, it was clear to me that this planned last creation should be one which presents the Hamburg Ballet in all its strength and accomplishment.

I gave the ballet the title of the final chorus ("Dona nobis pacem", Give us piece) – long before February 24, 2022, because this title expresses something that has been a thread through all my works and which is one of the most important desires of humanity since the beginning of time. Unfortunately, the title has acquired a stronger relevance since the beginning of the terrible war in Ukraine.

As a graduate of a Jesuit University, I have always believed that my faith, my inner doubts and conflicts were an essential part of me and therefore a legitimate subject to be given form in my art. I am sure no other choreographer has created so many ballets to religious works. Of course, I have created these ballets not imagining myself a "dance missionary", but because for me, they represent my own serious concern as well as the reality of the spiritual life in every human.

Bach's "Mass in B minor" is a complex, mysterious – extraordinary work. Without the narrative line of an oratorio, however, this work which consists of diverse movements of many styles which were created at different times, is the greatest challenge in my life. Early on, therefore, I decided to give the ballet a subtitle: Choreographic Episodes inspired by Johann Sebastian Bach's "Mass in B minor".



Venue: Main Stage, Dammtorstraße 28, 20354 Hamburg
Prices: 7,00 EUR to 137,00 EUR
sold out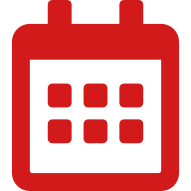 save event (calendar)