Mon, Sep. 28, 2020, 6.30 pm | Elbphilharmonie, Großer Saal
1st Philharmonic Concert
Kent Nagano
Program A
Paul Hindemith: Chamber Music No. 1 Op. 24/1
Gustav Mahler: Lieder eines fahrenden Gesellen, Arrangement for chamber ensemble by Arnold Schönberg
Franz Schubert: Symphony No. 5 in B-flat major D 485
Conductor:
Tenor:


This season, the Philharmonic Concerts open with a programme newly reconceived for the current situation: it now features pieces written for chamber orchestra, such as Paul Hindemith's Chamber Music No. 1 and György Ligeti's Hamburgisches Konzert, Gustav Mahler's Lieder eines fahrenden Gesellen in the reduced arrangement by Arnold Schoenberg, and Franz Schubert's Symphony No. 5, which is performed with forces resembling those typical during the composer's lifetime – and therefore conform with current restrictions. One special feature is that the concert is offered in two variations: Programme A presents Mahler's late-romantic lieder with Julian Prégardien as the soloist in between Hindemith and Schubert. Between these representatives of modernism and classical repertoire, Programme B interpolates a 21st-century work written in Hamburg: Ligeti's Horn Concerto, featuring Marie-Luise Neunecker as the soloist.

Due to the current situation, this concert will take place without an interval and will last approximately 60 minutes. The number of visitors will be reduced to approximately one third of the hall's capacity. The concert will be performed twice, but with different programmes. Subscriptions are currently suspended and are not valid for these performances.
Please note: Tickets for this performance can be purchased only per telephone under +49 040 35 68 68 and at the box office at the Hamburg State Opera, Große Theaterstraße 25 in Hamburg.

Venue: Elbphilharmonie, Großer Saal, Platz der Deutschen Einheit 4, 20457 Hamburg
Prices: € 56,00 / 47,00 / 36,00 / 25,00 / 11,00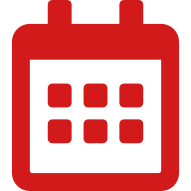 save event (calendar)