Mon, Oct. 26, 2020, 6.30 pm | Elbphilharmonie, Großer Saal
2nd Philharmonic Concert
Kent Nagano
Wolfgang Amadeus Mozart: Overture to Don Giovanni K 527
Wolfgang Amadeus Mozart: Three German Dances K 605
Richard Strauss: Le bourgeois gentilhomme Op. 60
Conductor:


Wolfgang Amadeus Mozart meets Richard Strauss – or rather, the womanizer Don Giovanni meets the "Bourgeois gentilhomme" by Molière, whose comedy was Strauss' inspiration for a suite of incidental music which he later reworked as a suite. Mozart's effervescent joie de vivre, dance, French baroque and the tonal idiom of late romanticism await at the 2nd Philharmonic Concert.

Please note: due to the current situation, this concert will take place without an interval and will last approximately 60 minutes. The number of visitors will be reduced to approximately one third of the hall's capacity. The concert will be performed twice. Subscriptions are currently suspended and are not valid for these performances.

Please note: Tickets for this performance can be purchased only per telephone under +49 040 35 68 68 and at the box office at the Hamburg State Opera, Große Theaterstraße 25 in Hamburg.
Venue: Elbphilharmonie, Großer Saal, Platz der Deutschen Einheit 4, 20457 Hamburg
Prices: € 56,00 / 47,00 / 36,00 / 25,00 / 11,00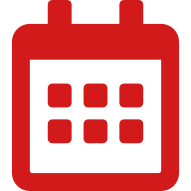 save event (calendar)