Mon 21. Jun. 2021, 8.00 pm | Elbphilharmonie, Großer Saal
10th Philharmonic Concert
Markus Poschner
Antonín Dvorák: Symphony No. 9 in E minor Op. 95 "From the New World"
Alban Berg: Three Pieces for Orchestra Op. 6
Anton Bruckner: Te Deum
Conductor:
Soprano:
Mezzo-soprano:
Tenor:
Bass:



"When someday my merciful God shall ask me: 'What have you done with the talents I gave you,' I shall hold out the score of my Te Deum to him" – thus Anton Bruckner is quoted. The fact that the composer was a devout Catholic, but also a genius as a composer is well-known. In Markus Poschner, the Philharmonic Orchestra has invited an expert interpreter of Bruckner – since 2017 Poschner has been chief conductor of the Bruckner Orchestra Linz. He juxtaposes the mighty sound of the oratorio with Dvořák's popular Symphony No. 9 "From the New World" as well as a work by Alban Berg, a representative of the Second Viennese School.
Venue: Elbphilharmonie, Großer Saal, Platz der Deutschen Einheit 4, 20457 Hamburg
Prices: € 74,00 / 57,00 / 46,00 / 31,00 / 13,00
to be confirmed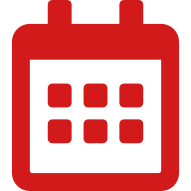 save event (calendar)