Sun 06. Jun. 2021, 11.00 am | Elbphilharmonie, Kleiner Saal
6th Chamber Concert
Mozart, Vaughan Williams, Takemitsu, Schumann
Ralph Vaughan Williams: String Quintet No. 2 in A minor
Wolfgang Amadeus Mozart: Fugue K. 405 Nos. 1-5 for String Quartet after Johann Sebastian Bachs "Das Wohltemperierte Klavier"
Toru Takemitsu: Landscape for String Quartet
Robert Schumann: String Quartet No. 3 in A major Op. 41/3
Violin:
Violin:
Viola:
Cello:

"The quartets of Haydn, Mozart, Beethoven, who could ignore them, who might cast a stone against them?" Thus Robert Schumann in 1842 in the "Neue Zeitschrift für Musik" – and having studied the works intensively, he dared to instigate a romantic revival of the genre with three string quartets of his own, influencing subsequent generations in turn. This chamber music concert illustrates the wealth of expressive possibilities of the genre, through various epochs: from string quartets which, strictly speaking, do not even deserve this name – namely Mozart's arrangement of five fugues from Johann Sebastian Bach's "Well-Tempered Clavier" for the contemporary, 18th-century "modern" ear – to Schumann's romantic Quartet in A-major and all the way to 20th-century creations from Great Britain and Japan: Vaughan Williams' Quartet, conceived as a birthday gift for the composer's viola-playing friend Jean Stewart, focuses strongly on the viola as the opening and often leading instrument, while Tōru Takemitsu invites us to unconventional and highly sensitive soundscapes in his work "Landscape".
Venue: Elbphilharmonie, Kleiner Saal, Platz der Deutschen Einheit 4, 20457 Hamburg
Prices: € 28,00 / 20,00 / 14,00 / 10,00
no advance ticket sale yet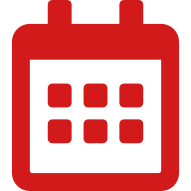 save event (calendar)