Sat, Nov. 28, 2020, 9.00 pm - 10.00 pm | Main Stage
Wolfgang Amadeus Mozart
OpernSlam: Die Zauberflöte
Soll die Empfindung Liebe sein?
Well, well, it's all about love. The two slammers question and comment on the arias of Mozart's three main characters and spin a red thread around love in all its facets.

Chamber Version by Andreas N. Tarkmann

Duration approx. 60 minutes
Leider kann der "OpernSlam: Die Zauberflöte" aufgrund der aktuellen Situation nicht wie geplant am 28. November 2020 im Großen Haus stattfinden – aber keine Sorge: Wir verlegen das Ganze kurzerhand in die digitale Welt. Mehr Infos in Kürze!
Venue: Main Stage, Dammtorstraße 28, 20354 Hamburg
Prices: 4,00 EUR to 30,00 EUR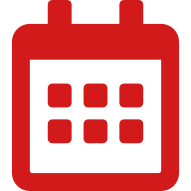 save event (calendar)
Our Recommendations

Thu 20. Jan. 2022
7.00 pm

Sat 26. Feb. 2022
7.00 pm

Mon 06. Jun. 2022
6.00 pm