Saturday 28. Nov. 2020, 9.00 pm - 10.00 pm | Main Stage
Wolfgang Amadeus Mozart
OpernSlam: Die Zauberflöte
Soll die Empfindung Liebe sein?
Well, well, it's all about love. The two slammers question and comment on the arias of Mozart's three main characters and spin a red thread around love in all its facets.

Duration approx. 60 minutes
Advance ticket sales for this performance will initially begin online (single seats only) and by phone on September 7, 2020. From September 8, advance tickets will also be sold at the box office.
Venue: Main Stage, Dammtorstraße 28, 20354 Hamburg
Prices: 4,00 EUR to 30,00 EUR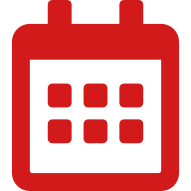 save event (calendar)
Our Recommendations

Tuesday 22. Sep. 2020
7.00 pm

Wednesday 18. Nov. 2020
7.00 pm

Monday 24. May. 2021
6.00 pm