Mon, Feb. 01, 2021, 8.00 pm | Elbphilharmonie, Großer Saal
5th Philharmonic Concert
Yutaka Sado
Joseph Haydn: Symphony No. 44 in E minor Hob. I:44 "Mourning"
Avner Dorman: Mandolin Concerto
Sergei Prokofiev: Symphony No. 1 in D major Op. 25 "classical"
Conductor:
Mandolin:


The mandolin is a lute instrument used by composers such as Vivaldi, Mozart and Beethoven up to the beginning of the 19th century. The Israeli virtuoso Avi Avital has taken up the challenge of reviving its former popularity, not only by playing classical repertoire, but also recent works. For his recording of the 2006 Mandolin Concerto by Avner Dorman, Avital was nominated for a Grammy in the category "Best Instrumental Soloist". The programme led by the Japanese conductor Yutaka Sado also features symphonies by Joseph Haydn and Sergei Prokofiev.

Please note: due to the current situation, this concert will take place without an interval and will last approximately 60 minutes. The number of visitors will be reduced to approximately one third of the hall's capacity. The concert will be performed twice. Subscriptions are currently suspended and are not valid for these performances.
Venue: Elbphilharmonie, Großer Saal, Platz der Deutschen Einheit 4, 20457 Hamburg
Prices: € 48,00 / 42,00 / 31,00 / 20,00 / 10,00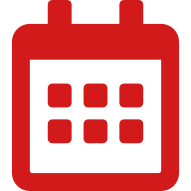 save event (calendar)