Sunday 11. Mar. 2018, 7.00 pm - 9.30 pm | opera stabile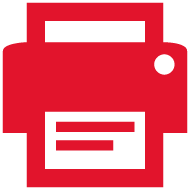 no advance ticket sale yet
at the opera stabile
Young Choreographers
In March 2017, the "Young Choreographers" of the Hamburg Ballet will return to the opera stabile with their own creations. The performances will take place at the opera stabile on March 13 and 14 (Program I) as well as on March 15 and 16, 2017 (Program II).

March 13 and 14, 2017
PROGRAM I
Lizhong Wang: "Relative Theory"
Leeroy Boone: "(Memory) Loss"
Hayley Page: "*De Voir"
Jemina Bowring: "Reflective Nonsense"
Illia Zakrevskyi: "Melancholy"
Matias Oberlin: "Flash"
Marcelino Libao: "Paloma Muerta"
Edvin Revazov: "Closed Rooms"
Eliot Worrell: "Ela"
Miljana Vracaric: "Life within"

March 15 and 16, 2017
PROGRAM II
Christopher Evans: "A Cosmic Second"
Nicolas Gläsmann: "Stimmung"
Pascal Schmidt: "To.Get.Her"
Florian Pohl: "Embrace"
Winnie Dias: "How beautiful could a being be"
Florencia Chinellato: "Alone Together"
Aleix Martínez: "...____..."
Kristína Borbélyová: "Good Night, Day"
Konstantin Tselikov: "sella"
Marc Jubete: "In our hands"