Sunday 27. Jun. 2021, 6.00 pm - 11.00 pm | Main Stage
Nijinsky Gala XLVII
The grand finale of the Hamburg Ballet-Days and the season will be the Nijinsky Gala. The annual gala which is always dedicated to a dance-specific or ballet-historical theme features dancers of the Hamburg Ballet and internationally acclaimed guest stars. Audiences will have the opportunity to see excerpts of various ballets by John Neumeier and other choreographers.

~ 5 hours | 2 intermissions


SPECIAL PURCHASE RULE

Requests in writing (only via mail, with sufficient postage) will be accepted between September 21 and September 25, 2020 at the following address:

Hamburgische Staatsoper
Kartenservice/Galabestellung
Postfach 302448
20308 Hamburg
Germany

Requests and booking cannot be submitted in person and tickets cannot be purchased at the box office or via the internet. All requests will be handled in the order they were delivered to us by the German postal service. Please submit your name, address, customer number (if available), number of tickets requested (maximum of 2 tickets per customer and household) in legible writing (illegible requests will be discarded); please also choose between payment via direct debit or credit card. Accordingly, please submit your account information or your credit card information including the expiry date and verification code. Requests that had to be turned down last year will be treated preferentially if they reach us during the time period mentioned above.

From October 26, 2020, we will inform only those whose requests can be fulfilled.
Venue: Main Stage, Dammtorstraße 28, 20354 Hamburg
Prices: 9,00 EUR to 232,00 EUR
no advance ticket sale yet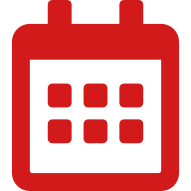 save event (calendar)