Sunday 29. Sep. 2019, 4.00 pm | Elbphilharmonie, Großer Saal
1st Philharmonic Concert
Ariane Matiakh
Hector Berlioz: Roman Carnival Overture, Op. 9
Giuseppe Martucci: "La canzone dei ricordi" for voice and orchestra
Felix Mendelssohn Bartholdy: Symphony No. 4 in A major, Op. 90 "Italian"
Conductor:
Mezzo-soprano:


Italy – the land that "northern lights" yearn for! One of the most beautiful examples of this phenomenon in music history is the "Italian Symphony" written by the 21-year-old Mendelssohn. In 1830 he undertook his first grand tour of Italy, which left him so enthusiastic and energetic that it enticed him to write an entire symphony. However, the composer began to doubt his work, and he considered revising it. Perhaps because his piece ran so contrary to the "classical symphony" of Haydn, Mozart or Beethoven? After all, the first movement resembled a rousing finale, a dynamic gesture that left audiences breathless.
Italy – land of opera! We know little of the attempts to lay down roots for instrumental music, symphonies and chamber works, in this cradle of opera. One key figure in these efforts was Giuseppe Martucci, a Wagner acolyte. However, he was no less fervent in his support for Brahms, whose Second Symphony the conductor premiered in Italy.
One hour before the concert, dramaturge Janina Zell will give a pre-concert talk (in german).
Venue: Elbphilharmonie, Großer Saal, Platz der Deutschen Einheit 4, 20457 Hamburg
Prices: € 65,00 / 52,00 / 41,00 / 28,00 / 12,00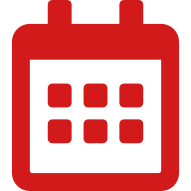 save event (calendar)