Sunday 26. Jan. 2020, 11.00 am | Elbphilharmonie, Großer Saal
5th Philharmonic Concert
Kent Nagano
Pascal Dusapin: "Waves" for organ and orchestra (world premiere)
Joseph Haydn: Missa in Angustiis in d Minor Hob. XXII:11 "Nelson Mass"
Conductor:
Organ:
Soprano:
Alto:
Tenor:
Bass:




"Waves" was commissioned by the Elbphilharmonie Hamburg, the Orchestre symphonique de Montréal, the Orchestre de la Suisse Romande, the Orchestre Philharmonique de Radio France, La Monnaie/De Munt, and the Philharmonie de Paris

Joseph Haydn's "Missa in Angustiis" ("Mass for Troubled Times") was written at a time when Napoleon emerged as the self-styled "liberator" and emperor of Europe. It is characterized by an oddly dark and then aggressive atmosphere which illustrates the issues people were profoundly moved by at the time – most of all, the fear of war. Born in Nancy in 1955, the French composer Pascal Dusapin enjoys quite a different kind of success than Napoleon. Trained as an organist, he is interested in the full breadth and variety of life. He studied arts and aesthetics at the Sorbonne, listened to Olivier Messiaen, took courses with Franco Donatoni and describes Iannis Xenakis and Edgar Varèse as his musical fathers. His main interest is in opera. However, one should not be fooled by this inclination towards opera – Dusapin has written fascinating chamber music, proving his sense for the complex connections between expressivity and constructiveness.
One hour before the concert, Felix Dieterle will give a pre-concert talk (in german).
Venue: Elbphilharmonie, Großer Saal, Platz der Deutschen Einheit 4, 20457 Hamburg
Prices: € 74,00 / 57,00 / 46,00 / 31,00 / 13,00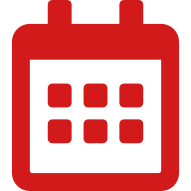 save event (calendar)