Sunday 15. Mar. 2020, 11.00 am | Elbphilharmonie, Großer Saal
7th Philharmonic Concert
Frank Beermann
Richard Strauss "Death and Transfiguration" tone poem for orchestra, Op. 24
Franz Liszt: "A Faust Symphony"
Conductor:
Tenor:
Symphonischer Chor Hamburg


In the 19th century, Goethe's "Faust" was considered an essential part of middle-class education, not only in Germany. Many composers were inspired by this tale – Louis Spohr, Richard Wagner, Hector Berlioz, Charles Gounod, and later Ferruccio Busoni and Alfred Schnittke. Many used Goethe's original only loosely for their own works. Franz Liszt knew Goethe's "Faust" even before 1830, and decided in 1854, under the impression of Berlioz' "La Damnation de Faust", to write a "Faust Symphony". Liszt's concept did not revolve around the action of the drama. Instead, he created three "character studies", resembling three movements of a symphony in their shape and form: Faust, Gretchen and Mephistopheles. A choral finale including a male chorus and tenor solo and the use of Goethe's final verse, "Alles Vergängliche ist nur ein Gleichnis" ("All of the transient is parable only"), lend the work a sense of emphatic exaltation.
One hour before the concert, Alexander Meier-Dörzenbach will give a pre-concert talk (in german).
Venue: Elbphilharmonie, Großer Saal, Platz der Deutschen Einheit 4, 20457 Hamburg
Prices: € 65,00 / 52,00 / 41,00 / 28,00 / 12,00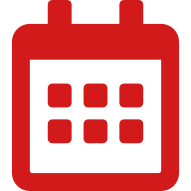 save event (calendar)