Sunday 31. May. 2020, 11.00 am | Elbphilharmonie, Großer Saal
9th Philharmonic Concert
Alexander Sladkovsky
Modest Mussorgsky: "Night on Bald Mountain" symphonic poem
Bernd Alois Zimmermann: Trumpet concerto "Nobody knows de trouble I see"
Pyotr Ilyich Tchaikovsky: Manfred Symphony in B minor, Op. 58
Conductor:
Trumpet:


In the mid-1880s, Tchaikovsky turned to symphonic works, having completed several operas. Even during the 1860s, friends inspired by Hector Berlioz had tried to entice him to compose a "Manfred Symphony". While he was in St. Petersburg in 1884 for the premiere of "Eugene Onegin", his fellow composer Balakirev once again tried to convince him of this idea. This time, Tchaikovsky was ready. The era of Europe's romantic passion for Lord Byron may have been over, but Manfred is a hero for any time. He is a relative of Faust and Don Juan, bargaining, as they do, with the devil. A thirst for knowledge and insight, his position as an extreme outsider and especially profound melancholy due to his guilt over the death of his beloved Astarte – all these drive Manfred to solitude and to his bargain with Ahriman, the satanic embodiment of evil itself.
Pre-concert talk one hour before the concert (in german).
Venue: Elbphilharmonie, Großer Saal, Platz der Deutschen Einheit 4, 20457 Hamburg
Prices: € 65,00 / 52,00 / 41,00 / 28,00 / 12,00
remaining tickets at the box office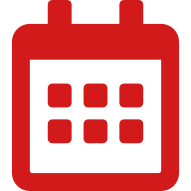 save event (calendar)