Sun, Dec. 17, 2023, 11.00 am | Elbphilharmonie, Grand Hall
4th Philharmonic Concert
Ingo Metzmacher
Charles Ives: "Central Park in the Dark"
Gustav Mahler: Symphony No. 7 in E minor
Conductor:


Introduction 60 minutes before the start of the event
In the 4th Philharmonic Concert, the Philharmonic celebrates the reunion with its former General Music Director: "A highlight of our time with Ingo Metzmacher were the New Year's Eve concerts 'Who's afraid of 20th century music?'" recalls Solveigh Rose from the First Violins and is pleased to continue this tradition in this concert with Charles Ives' "Central Park in the Dark". Nocturnal sounds rise from the silence of darkness, swell to the bustle of a few revellers, and fade back into the darkness - a musical drawing of New York's Central Park, followed by another nighttime piece: Gustav Mahler's 7th Symphony, which, although described by the composer as predominantly cheerful and humorous, has been nicknamed "Song of the Night." In fact, the symphony encompasses the beautiful as well as the morbid or grotesque, and how could it be otherwise: a whole world, since for Mahler symphony means "building a world with all the means of the available technology".
Venue: Elbphilharmonie, Grand Hall, Platz der Deutschen Einheit 4, 20457 Hamburg
Prices: € 83,00 / 65,00 / 51,00 / 36,00 / 14,00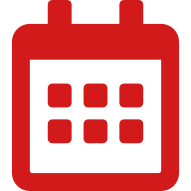 save event (calendar)
Our Recommendations

Mon 10. Jun. 2024
7.30 pm

Sun 07. Jul. 2024
11.00 am