Sun, Dec. 31, 2023, 11.00 am | Elbphilharmonie, Grand Hall
New Year's Eve concert
Kent Nagano
In the round dance of life

Every year the ritual of changing from the old to the new -
In looking forward not to forget the past,
even if many a problem would be better buried in the past.

The farewell to the old, the greeting to the new -!
What our Philharmonic State Orchestra
under Kent Nagano, together with our audience
always has to say:
a post-feeling and pre-feeling - in the trust and love
to a world which is the home of mankind!

Dances by Johann Sebastian Bach - "Liebeslieder-Walzer" by Johannes Brahms -
Magic of percussion by Aziza Sadikova, as well as "the purest, bitterest
and sweetest music" by Mozart -!

The exact program will be announced.
Venue: Elbphilharmonie, Grand Hall, Platz der Deutschen Einheit 4, 20457 Hamburg
Prices: € 109,00 / 87,00 / 70,00 / 51,00 / 19,00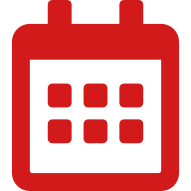 save event (calendar)