Sun, Apr. 14, 2024, 5.00 pm - 8.10 pm | Main Stage
Peter I. Tschaikowsky
Eugene Onegin
Introduction at 4.20 pm
Young Tatyana falls in love with Eugene Onegin, and confesses her love for him, against all convention. When he pretends that marriage is not for him, she weds Prince Gremin in haste. After many years, Tatyana and Onegin meet again, but their belated confession of mutual love cannot bring them back together.

Director: Adolf Dresen
Set Design: Karl-Ernst Herrmann
Costume Design: Margit Bárdy
Choreography: Rolf Warter

Premiere: 11.02.1979

Break of 25 minutes after the fourth scene (after about 110 minutes)
In Russian with German surtitles

Synopsis

Scene 1
In the country. The farm residence of Larina. – The two daughters of the house, Tatiana and Olga are singing a touching old song which the Mother and the old Nanny comment upon sceptically as they have had to make their own compromises with life. The serfs of the estate have just brought in the harvest and sing, not without reference to the marriageable daughter of the farm, the song about the fiddler who seduced all the women of the village. Olga is expecting Lenski, owner of the neighbouring farm, who also writes poems. He brings Onegin with him, a man-of-the-world from far-away St. Petersburg. Is it he for whom Tatiana has been waiting for so long? Is she the one who can free him from a life which only bores him?

Scene 2
Tatiana has been in a confused emotional state since she met Onegin. She does not want to go to bed and confesses to her Nanny that she is in love. During the night she writes Onegin a letter in which she puts herself completely at his mercy. Nanny is to take the letter to him.

Scene 3
Brambles and bushes in which the maids of the estate are picking berries. Tatiana seeks refuge from Onegin, who has received her letter. He tells her with cold reserve that he was not made for marriage, and advises her to show more reserve.

Scene 4
It is Tatiana's Name-Day, and Larina has invited many guests from the surrounding neighbourhood. Onegin is bored with the provincial round. He provokes Lenski and hurts him deeply by flirting with Olga and dancing with her. There is a nasty scene and Lenski challenges Onegin to a duel.

Scene 5
Early morning: Lenski is awaiting his friend, who is now his enemy. Onegin comes late without even a proper second. A reconciliation is no longer possible. Lenski is shot dead.

Scene 6
Many years later in St. Petersburg. Onegin, much aged and restless is passing time at a ball given by Prince Gremin when he suddenly discovers his Tatiana again as Gremin's wife. When the Prince describes his existence with Tatiana as the fulfillment of all he had wanted from life, Onegin realizes at last what he has missed. He feels that he has passed up everything valuable because he was incapable of committing himself. He is determined to make up for lost time.

Scene 7
Onegin follows Tatiana with his protestations of love, and even she finally admits that she still loves him. But Onegin can no more reach Tatiana now than can he bring Lenski back to life. Time cannot be turned back, a chance missed never returns.
Venue: Main Stage, Dammtorstraße 28, 20354 Hamburg
Prices: 6,00 EUR to 109,00 EUR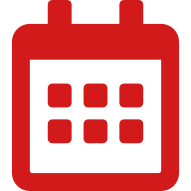 save event (calendar)
Our Recommendations

Sat 06. Jan. 2024
7.00 pm

Sun 12. May. 2024
6.00 pm