Sat, Dec. 02, 2023, 8.00 pm - 10.30 pm | Main Stage
Bühne frei!
Ensemble concert of the Hamburg State Opera for the benefit of the Deutsche Muskelschwund-Hilfe e.V. (German Muscular Dystrophy Aid).
Longing: We all long for love, beauty and fulfillment or dream wistfully of past happiness. Music and song are the arts that can tell of this most intensely. Under the direction of Rupert Burleigh, singers of the ensemble present songs and arias from the baroque period to the present day, which sometimes sadly, sometimes ironically, bring to life what moves us in our deepest hearts. heart.

Conductor and piano: Rupert Burleigh
Moderation: Ralf Waldschmidt

Performers of the ensemble:
Ida Aldrian
Olivia Boen
Alexey Bogdanchikov
Chao Deng
Kady Evanyshyn
Ks. Peter Galliard
David Minseok Kang
Daniel Kluge
Hubert Kowalczyk
Tigran Martirossian
Dovlet Nurgeldiyev
Oleksiy Palchykov
Katya Piebeck
Alexander Roslavets
Narea Son
Ks. Renate Spingler
Kristina Stanek

Charity event for the benefit of the
Deutschen Muskelschwund-Hilfe e.V.
Venue: Main Stage, Dammtorstraße 28, 20354 Hamburg
Prices: 18,00 EUR to 42,00 EUR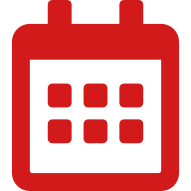 save event (calendar)
Our Recommendations

Fri 01. Dec. 2023
6.00 pm

Thu 21. Dec. 2023
7.30 pm

Mon 29. Apr. 2024
7.30 pm