Saturday 22. Feb. 2020, 5.00 pm - 6.00 pm | opera stabile
Peter Maxwell Davies
The Two Fiddlers
Introduction for families at 4.15 pm
We are in a forest. It is quiet, with a scent of moss and earthworms, and moths flutter through the night. From afar, we hear music, a wedding song – or is it just buzzing through our heads? A rustling can be heard among the leaves. What was that? Tom and Gavin shiver. Surely there is nothing to the old tale about trolls in this area. But who knows? Better to return home as fast as possible. Yet suddenly, Tom and his violin have disappeared, as if vanished from the face of the earth. It can't possibly be the trrr… trrr… trolls? Has the music attracted them? Tom's violin melodies? Tom experiences a crazy night, playing for dancing trolls. Luckily, he is granted one wish in return, so he must consider it carefully! After all, life in the village goes on, and when Tom and Gavin finally meet again, the world is topsy-turvy…

Director: Stephan Witzlinger
Stage Sets and Costumes: Lena Scheerer
Choreography: Milena Junge
Dramaturge: Janina Zell
Musical Theatre Pedagogue: Eva Binkle

For children from 6 years

Please note: This production replaces "Bella und Blaubart", which was previously advertised; the latter will be presented during the 2021/22 season.
opera piccola
Supported by the Foundation for the Support of the Hamburg State Opera and by the Claussen-Simon-Stiftung
Venue: opera stabile, Kleine Theaterstraße 20354 Hamburg
Prices: 10,00 EUR to 28,00 EUR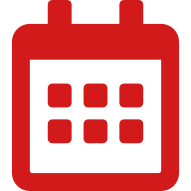 save event (calendar)