Mon 23. Nov. 2020, 6.30 pm | Elbphilharmonie, Großer Saal
3rd Philharmonic Concert
Andreas Spering
Joseph Haydn: Symphony No. 75 in D major Hob. I:75
Joseph Haydn: Cantata "Miseri noi, misera patria" Hob. XXIVa:7
Joseph Haydn: Symphony No. 53 in D major Hob. I:53 "L´Impériale"
Conductor:
Soprano:


Please note: due to the current situation, this concert will take place without an interval and will last approximately 60 minutes. The number of visitors will be reduced to approximately one third of the hall's capacity. The concert will be performed twice. Subscriptions are currently suspended and are not valid for these performances.

Advance ticket sales for this performance will initially begin via telephone (+49 40 35 68 68) on September 7th, 2020. From September 8th tickets will also be sold at the box office of the Hamburg State Opera.
Venue: Elbphilharmonie, Großer Saal, Platz der Deutschen Einheit 4, 20457 Hamburg
Prices: € 48,00 / 42,00 / 31,00 / 20,00 / 10,00
Tickets available by phone and at the State Opera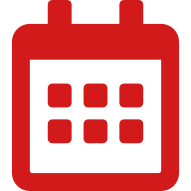 save event (calendar)