Mon, Nov. 23, 2020, 6.30 pm | Elbphilharmonie, Großer Saal
3rd Philharmonic Concert
Andreas Spering
Joseph Haydn: Symphony No. 75 in D major Hob. I:75
Joseph Haydn: Cantata "Miseri noi, misera patria" Hob. XXIVa:7
Joseph Haydn: Symphony No. 53 in D major Hob. I:53 "L´Impériale"
Conductor:
Soprano:


A concert programme dedicated exclusively to the oeuvre and importance of this one wonderful composer: Joseph Haydn. An artist who was obviously able to comprehend the world by the light of "Illumination", and whose music gives us an idea of the divine world of wonder human life has to offer, beyond and alongside all the misery of reality. "My language is understood throughout the world," Joseph Haydn is reported to have said. With Andreas Spering, we have invited an early-music specialist who is steeped in Haydn's idiom and has made a name for himself with his own Haydn Festival and numerous award-winning recordings of the great Viennese classical composer.

Please note: due to the current situation, this concert will take place without an interval and will last approximately 60 minutes. The number of visitors will be reduced to approximately one third of the hall's capacity. The concert will be performed twice. Subscriptions are currently suspended and are not valid for these performances.

Tickets for this performance can be purchased only per telephone under +49 040 35 68 68 and at the box office at the Hamburg State Opera, Große Theaterstraße 25 in Hamburg.
Venue: Elbphilharmonie, Großer Saal, Platz der Deutschen Einheit 4, 20457 Hamburg
Prices: € 48,00 / 42,00 / 31,00 / 20,00 / 10,00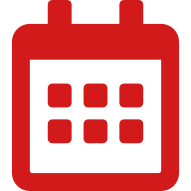 save event (calendar)