Sun, Feb. 06, 2022, 11.00 am | Elbphilharmonie, Grand Hall
6th Philharmonic Concert
Kent Nagano
Dmitri Shostakovich: Symphony No. 14 for soprano, bass and chamber orchestra in G-minor, Op. 135
Ludwig van Beethoven: Piano Concerto No. 5 in E-flat Major, Op. 73 "Emperor"
Conductor:
Soprano:
Bass:
Piano:


Please note: Instead of the 13th Symphony by Dmitri Shostakovich, the Symphony No. 14 for soprano, bass and chamber orchestra will be performed. Ludwig van Beethoven's Choral Fantasy has been replaced by the Piano Concerto no. 5 "Emperor". Tickets remain valid.
Pre-Concert talk
60 minutes before the concert, dramaturge Savina Kationi will give a pre-concert talk (in german).
Venue: Elbphilharmonie, Grand Hall, Platz der Deutschen Einheit 4, 20457 Hamburg
Prices: € 83,00 / 65,00 / 51,00 / 36,00 / 14,00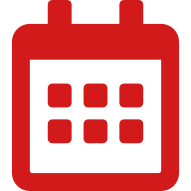 save event (calendar)