Sun, Mar. 27, 2022, 11.00 am | Elbphilharmonie, Grand Hall
7th Philharmonic Concert
#StandWithUkraine
Eduard Resatsch: UKRAINA – den Opfern des Krieges
Claude Debussy: Prélude à l'après-midi d'un faune
Manuel de Falla: Noches en los jardines de España (Nights in the Gardens of Spain)
Bohuslav Martinu: Symphony No. 3
Conductor:
Piano:


"To me, Mallarmé is not only the greatest French poet, but the only one" – Maurice Ravel's enthusiasm was shared by all French impressionist composers, mainly Debussy, whose symphonic poem "L'après-midi d'un faune", based on Mallarmé's text, became the epitome of impressionism per se. De Falla's "Nights in the Gardens of Spain" share a similar, nocturnal quality, creating a direct reference to Debussy. With these sophisticated works, the young chief conductor of the Orquesta de la Comunidad de Madrid, Marzena Diakun, makes her Hamburg debut. The programme is complemented by Bohuslav Martinu's Third Symphony, written in America in 1944: the sudden turn toward the joyful in the finale has sometimes been explained by the fact that the composer received word of the Allied landing in Normandy while working on this composition.

Due to current situation, the Philharmonic State Orchestra will also interpret the work UKRAINA by the Ukrainian composer Eduard Resatsch at the beginning of the concert expressing its solidarity with the victims of the war. Money will be collected for food and medicine for the Ukrainian civilian population. For this purpose, the Ukrainian Consulate General has set up a special donation account.

Donation account
Recipient: Consulate General of Ukraine in Hamburg
Account number: 678885510
Bank code: 200 400 00
IBAN: DE54 2004 0000 0678 8855 10
BIC: COBADEFFXXX
Intended purpose: Support of Ukraine
Pre-Concert talk
60 minutes before the concert, there will be a pre-concert talk (in german) by Janina Zell.

For all concerts of the Philharmonic State Orchestra at the Elbphilharmonie, the COVID-19 prevention regulations valid at the venue apply. Further information can be found here. Please inform yourself at short notice before the event about the regulations that apply there.

Venue: Elbphilharmonie, Grand Hall, Platz der Deutschen Einheit 4, 20457 Hamburg
Prices: € 65,00 / 52,00 / 41,00 / 28,00 / 12,00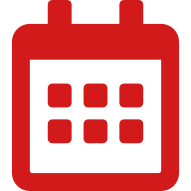 save event (calendar)