Sat, Sep. 05, 2020, 6.00 pm - 7.55 pm | Main Stage Premiere
György Ligeti/Johannes Brahms/Georg Friedrich Händel/Kurt Weill
molto agitato
Together with director Frank Castorf, we have developed a project that artistically responds to the new situation. Concert, song and music theatre provide the pieces of the evening: "Nouvelles Aventures" by György Ligeti, "Vier Gesänge" op. 43 by Johannes Brahms, Händel's "Aci", "Galatea e Polifemo" and "Die sieben Todsünden" by Kurt Weill. Included are texts by Quentin Tarantino on sex and violence from "Reservoir Dogs". Five soloists and a chamber orchestra are recapturing the Staatsoper stage after a forced break of almost six months. How we have experienced and still experience this time, how it throws us off balance and how it opens new spaces – that is what "molto agitato" stands for.

Director: Frank Castorf
Musical direction: Kent Nagano
Set Designer: Aleksandar Denic
Costume: Adriana Braga Peretzki
Video: Andreas Deinert, Kathrin Krottenthaler, Severin Renke
Light: Lothar Baumgarte
Dramaturgy: Johannes Blum

Premiere on 09/05/2020

Please note that film scenes depicting violence will be shown during the performance.
No break
Venue: Main Stage, Dammtorstraße 28, 20354 Hamburg
Prices: 7,00 EUR to 129,00 EUR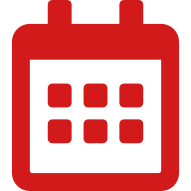 save event (calendar)
Our Recommendations

Tue 10. May. 2022
7.00 pm

Fri 24. Jun. 2022
8.00 pm